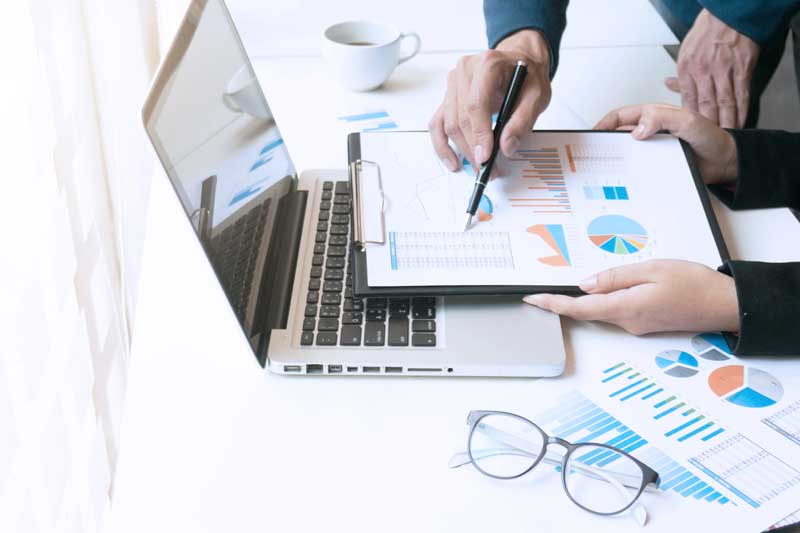 The core of Acumatica ERP is the Financial Suite which includes what you need to quickly close your books and report your financial results. In addition, you can keep close tabs on your receivables so that you can improve cash flow, have full visibility of your cash requirements while managing your payables and manage your cash balances in multiple bank accounts. Beyond the traditional financial benefits, the Financial Suite provides time collection and expense processing for employees.
Distribution and eCommerce
Distributors have multiple competing priorities to balance every day. They need to keep enough of the right product on hand to meet customer demands while not tying up excessive amounts of cash. They need to negotiate agreements with suppliers and accurately track costs so they can monitor margins. Sales teams need to know product availability immediately when engaged with customers. Using Acumatica ERP, companies can manage inventory by location in single or multiple warehouses and while it is in transit. The optional Container Module can quickly manage inbound product from overseas.
Professional Services and Projects
Companies who provide professional services, install products they make or sell, and track internally developed projects all need to track project costs, compare those costs to a budget and efficiently invoice clients. Acumatica ERP Project Accounting enables users to set up projects whether they internally or externally focused and manage those projects via tasks. The tasks can capture employee time and expense activity, accounts payable expenses, contractor costs and inventory consumption.
Customer Management (CRM)
Companies with direct and indirect sales teams need a way to manage their sales processes and track interactions with leads, prospects and customers. Sales teams need to capture all their communications from email activity, keep records of phone calls and schedule meetings. Marketing teams acquire leads and create marketing campaigns to help initiate the sales process. They look to analyze the performance of those campaigns to learn how to make improvements. Acumatica ERP Customer Management provides a perfect solution for these requirements and more.
Manufacturing executives are constantly balancing competing priorities such as having adequate stock levels of components and finished goods to meet sales forecasts without overstocking at all levels of production tying up precious cash and consuming expensive warehouse space. Production managers must balance staff and machine workloads with delivery promises made to customers. The Acumatica Manufacturing Edition solution provides a capability rich manufacturing management suite designed to meet such requirements. Advanced features are plentiful such as a product configurator which enables a rules-based configuration supporting a features-and-options experience during the sales order entry process.
Acumatica ERP along with numerous ISV solutions is tailored to support business requirements of many specific industries. We can assist you in determining the applications necessary for your company and industry. Take the first step and contact us today!